New Website Launched!
By : Muhammad Aizuddien Bin Abdullah
(Moderator)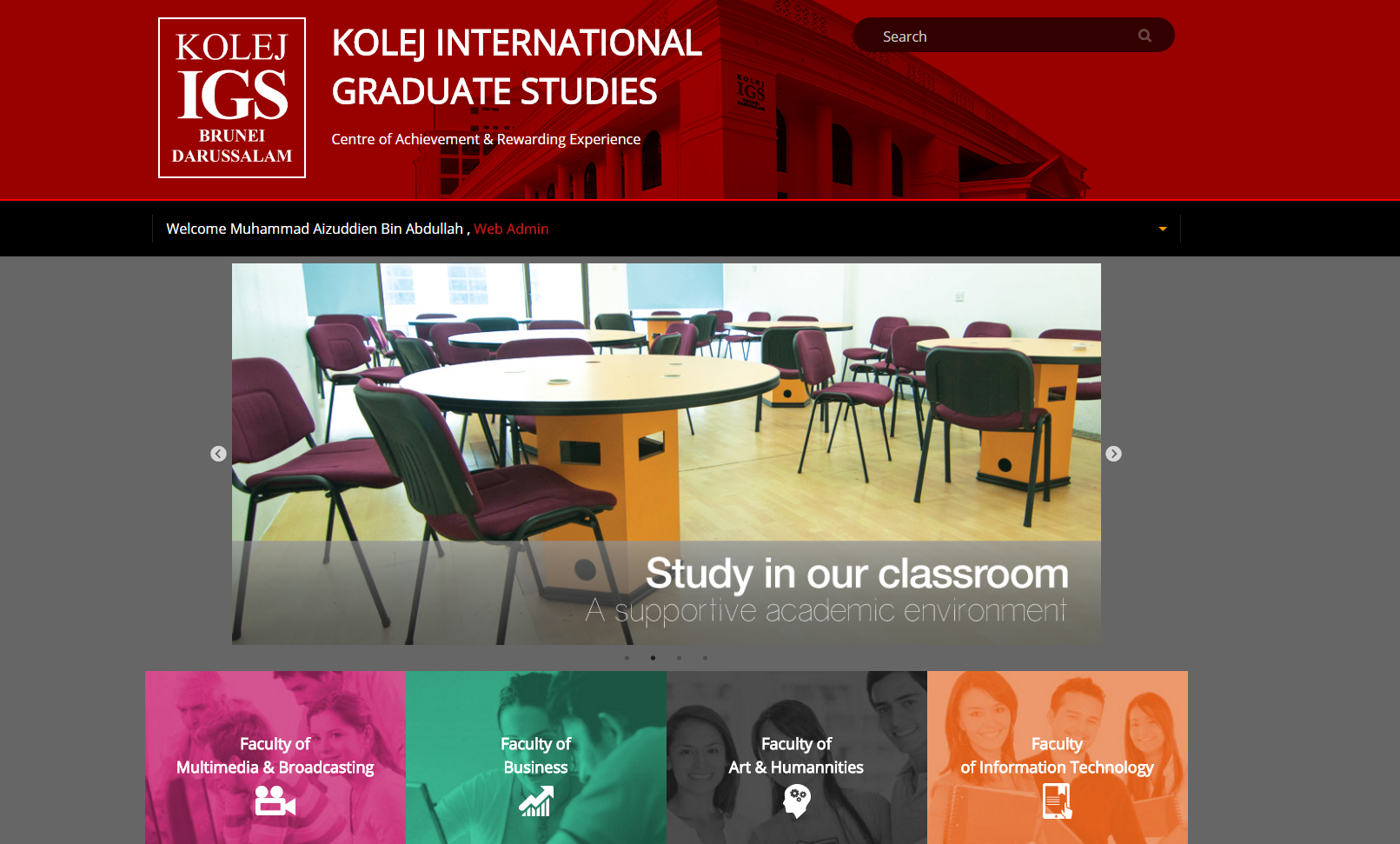 As part of Kolej International Graduate Studies (KIGS)'s commitment to further improve communication and student's educational experience here, KIGS launched its re-vamped website yesterday with the blessings of the C.E.O. of the college, Pg (Dr) HjH Fatimah binti PSJ Pg Hj Abd Momin.
According to the C.E.O., she hopes the website will fulfill the responsibilities of being an interactive platform for students, staff, and visitors to engage in.So expect the fresh new site to be a source of the latest news regarding new courses, student news, and events!