KIGS students leave for Global Campus programme in United Kingdom again!
By : Mohd Hassanal Sirazroynie Bin Harethfardilah
(Author)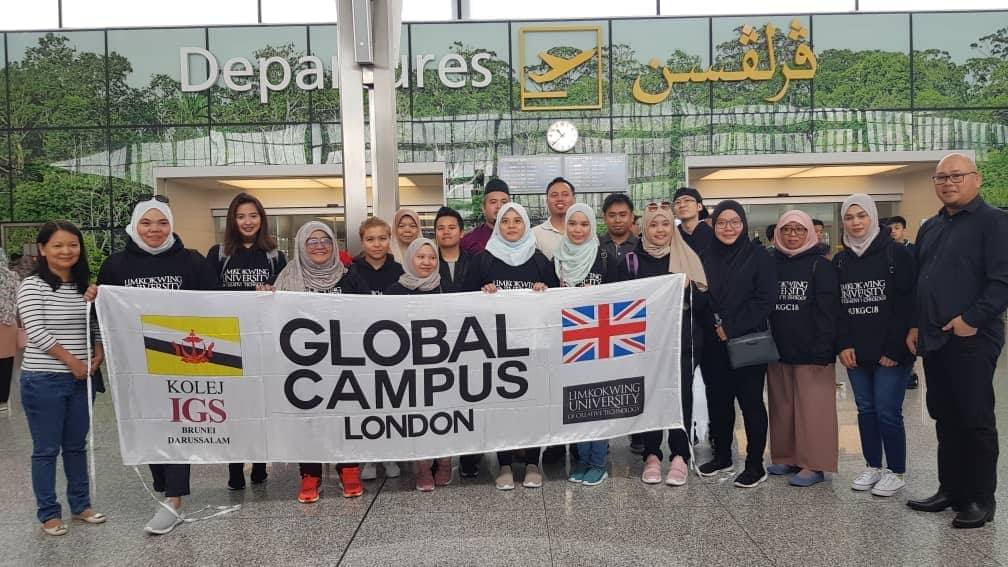 GLOBAL Campus of Kolej International Graduate Studies (KIGS) continues again this year in United Kingdom, London. During their two-week Global Campus programme, the students were exposed to the university's learning ecosystem, learnt of its focus on innovation and creativity in the various industries, and gained valuable global networking experience. Welcoming the group at the Brunei International Airport were Sonny Jumpo, the Head of Academic of KIGS, and Gwendoline William, the Head of Business department, Hakmi Aiman, lecturer of Information Technology department.